Signage and labels are essential to grocery merchandising. From advertising sales and prices to highlighting new products and educating consumers, signage and labels are your way of communicating directly with consumers. They're your way of directing buying and supplementing employee interactions. They're your way of disrupting shopping routines to encourage impulse buys.
But what happens if your signage or label falls down, curls up, rips or gets wet? Suddenly, it isn't quite as effective. That's why selecting label and sign holders is a crucial step of implementing an impactful signage and labeling program.
Consider the Advantages of Retail Sign and Label Holders:
Help improve visibility of signage and labels

Allow signs to be displayed above products or product case

Provide flexibility to adjust angles depending on display

Improve productivity with a process that is faster to place and remove than traditional tape

Clearly display signs without forcing customers to open freezers and coolers for a better look




A Retail Sign and Label Holder for Every Purpose
There are hundreds of sign and label holders, each with a different use or application. This means that there is a perfect solution for every signage and labeling challenge.
Let's take a look at some of the most popular options for displaying, and protecting, signage and labels.
Two Fold Clip-In Sign Holder
Sign protectors like these – a clear piece of plastic that slides into a shelf rail – keep signs looking neat, straight and flat. That means that your signs last longer and are easier to read, while your store maintains a clean and professional look.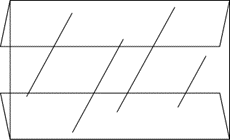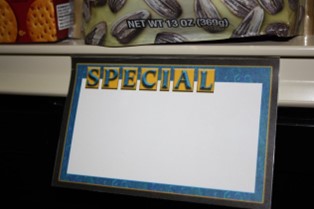 Retail Holders for Wire Fixtures
This is the perfect solution for attaching adhesive labels onto wire baskets and displays that are often located in the deli and bakery aisles. Don't have an adhesive label?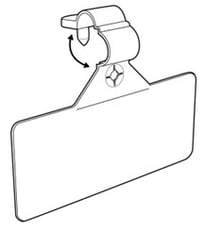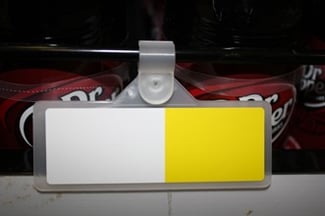 Need to attach a label to a wire basket? We have a solution for that. This is another option for attaching a label or sign to a wire basket or rack.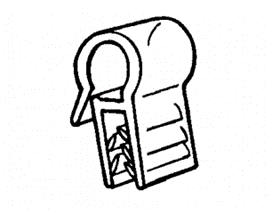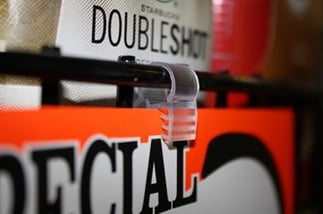 Shelf Channel Retail Holders
There really is a solution that perfectly suits every purpose. This two-way shelf clip allows a sign to be held in either a flag position or a flush position, while this holds signs only in a flush position. Trying to draw attention to a new product? This holds signs in the flag position, so it can be seen from various vantage points.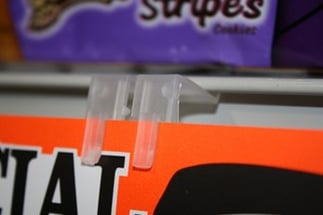 Suction Cups
Avoid shoppers standing with open freezer and cooler doors by using suction cups like this to display signage on any glass door. Another key benefit—no sticky, dirty tape residue to remove.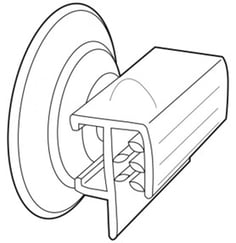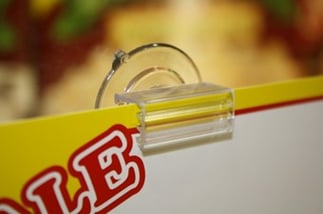 Retail Sign Holders
A sign holder like this is perfect for flat surfaces like case stack displays, while this sign holder with a shovel base offers the flexibility of two display heights.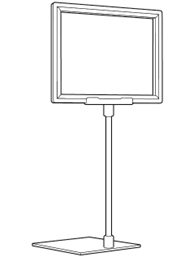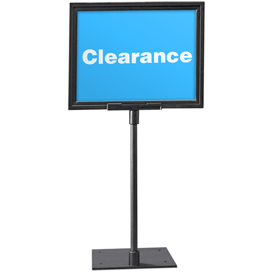 Label Accessory Tool
While there's a perfect solution for every merchandising need, there's also a tool for every job. With this label remover, removing labels and residue from shelves, removing fasteners and opening sign clips is a breeze.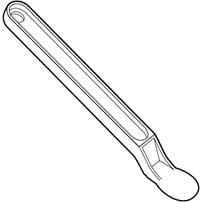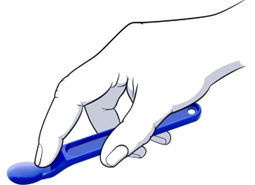 Your Merchandising Partner
At Shelf2Cart, we are always available to talk through your merchandising challenges, and we're ready to make product suggestions and recommendations based on our 35 years of industry experience. We're here to help you answer the question, "How do I solve this particular challenge?"
Request More Information
For more information on how we can help you move more product from shelf to cart, contact us at info@shelf2cartsolutions.com or 1.800.637.6628.
More Ways to Get in Touch With Us: